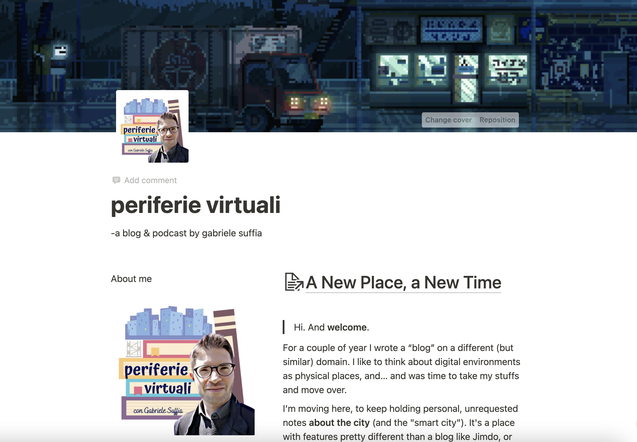 Hi,
this place will be closed soon.
I'm moving to a new place for holding personal, unrequested and about the city (and the "smart city").
It's a place with features pretty different than a blog like this, or like Wordpress, because it's Notion.
I loved the modular nature of that environment and I started thinking was better fitting my style and the way I wanted to "thinking" about this activity.
It's a completely side-activity, added to the PhD, that here is not involve.
Don't hesitate and jump to gabriele.notion.site to take a coffee with me thinking about our cities and, collaterally, about us.